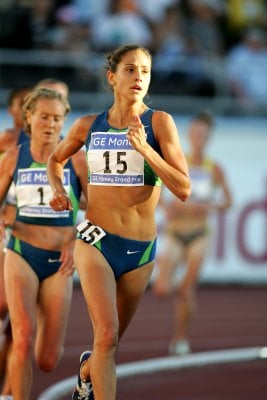 American distance running couple, Kara and Adam Goucher, were mentioned in Liz Smith's NY Post gossip column. According to Smith:

SPORTS AFICIONADOS love Kara Goucher, a runner who is so charismatic, whose smile is so dazzling, that she is often compared to a movie star like Julia Roberts. Her husband is Adam Goucher, also a world-class runner. They are the "It" couple of that world.
They could - and maybe will - give the fading Beckhams a dash for the gold of media fame. They already have an online show "Keeping Up With the Gouchers."